Our aim in creating this Privacy Policy is to maintain transparency in how we handle, collect, and utilize your data when you interact with our websites, which serve as platforms for delivering information pertaining to casino games and the gambling industry.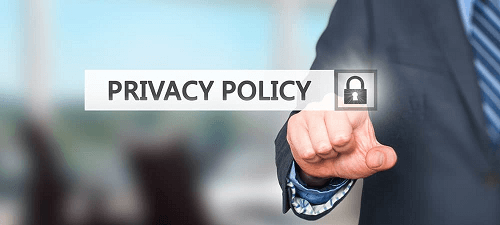 Information We Collect
We have two categories of information that we collect: Non-personal Information and Personal Information.
Non-personal Information refers to data that is not identifiable to any specific user and is obtained or made available through your use of our services and interaction with the website. The Non-personal Information collected does not allow us to identify the user.
To improve the functionality of our services and provide you with an enhanced user experience, we collect technical information transmitted by your computer, including certain software and hardware details (such as browser type, operating system, language preference), access time, and the domain name of the referring website. This information is collected using third-party analytical cookies.
We also collect information about your usage of the services, such as user activity (e.g., pages viewed, time spent on specific pages, online browsing behavior, clicks, actions, etc.). This information is primarily collected for research and analytics purposes to gain insights into how our services are utilized.
The information collected through the systems or other means is aggregated, anonymized, or de-identified in a way that prevents personal identification. Our use and disclosure of such aggregated or de-identified information are not restricted by this Privacy Policy, and we may disclose it to others without limitations and for any purpose.
The second type of information we collect is Personal Information, which refers to individually identifiable information that can directly or indirectly identify an individual:
This includes information you provide when subscribing to our email newsletters by providing your email address on the website or when posting a comment on our news pieces, including your name and email address.
We may gather specific connection details and information related to your device and hardware, such as IP addresses.
If we combine Personal Information with Non-personal Information, the combined information will be treated as Personal Information for as long as it remains combined.
How We Protect Your Information
We place a high priority on the security of our services and the protection of your information. Stringent measures are taken to ensure their safety. We strictly adhere to industry-standard procedures and policies to safeguard the information of our users and prevent unauthorized access. To enhance data transmission security, we employ Secure Socket Layer (SSL) technology.
As our operations span across the globe, it may be necessary to transfer your Personal Information to countries outside the European Union. These countries may have different data protection and privacy laws that might not offer the same comprehensive protection as the European Union. In such instances, we take necessary steps to ensure that your Personal Information receives a comparable level of protection. These steps include:
When engaging specific service providers, we may utilize contracts approved by the European Commission, ensuring that Personal Information receives an equivalent level of protection as in Europe.
We only transfer Personal Information to countries that have been deemed by the European Commission to provide an adequate level of protection for personal data.
If we utilize service providers located in the United States, we may transfer data to them if they have joined the Privacy Shield framework. The Privacy Shield requires these providers to adhere to data protection standards that are comparable to those in Europe for the sharing of personal data between Europe and the United States.
Should your privacy be compromised or if you come across any instances of misuse or inappropriate behavior related to our services, contact us.
We have implemented measures to handle suspected breaches of personal information. In the event of a breach, we will promptly notify you and the relevant regulatory authorities, as required by law.
The Way We Use Your Information
We respect your personal data and will only use it in accordance with the law. The following are the typical circumstances in which we may use your personal data:
When it is necessary for our legitimate interests or the legitimate interests of a third party, if your interests and fundamental rights do not outweigh those interests.
When you have explicitly provided consent for us to process your personal data, particularly in relation to receiving third-party direct marketing communications via email. You have the right to withdraw your consent for marketing purposes at any time by contacting us.
We utilize Personal Information for the purposes outlined in this Privacy Policy. In addition to these purposes, the information we collect, including Personal Information, is used for the following legitimate interests and purposes, always taking into consideration your interests and fundamental rights:
Providing our services, which includes facilitating user content sharing, following other users' shared content, and more.
Communicating with you and addressing any inquiries you may have regarding the information on our website. We also keep you informed about our latest updates and email newsletters.
Supporting and troubleshooting our services.
Developing our business and shaping our business strategy.
Providing information related to your membership within our membership area.
The collection of personal information and the purposes listed above are necessary to pursue our legitimate interests, which involve developing our products and services, expanding our business, studying how users utilize our services, and informing our marketing strategy.
We use Non-personal Information for analytical purposes, which include:
Conducting anonymous analytics to enhance and customize our services according to your preferences and interests.
Testing changes to the services and improving their functionality.
Sharing Your Personal Data
Safeguarding your personal information is our top priority, and we do not engage in trading, selling, or sharing it with third parties, except as outlined in this Privacy Policy. In addition to the purposes mentioned earlier, we may transfer or disclose your Personal Information to other third parties in the following circumstances:
Companies that belong to the same group as the controller.
Third-party companies involved in analytics and website performance. Any data shared with these parties is non-identifiable personal data and is anonymized, specifically when it comes to IP addresses of visitors. External third parties may also include marketing service providers who assist us in communicating with you via email, such as distributing our monthly newsletters.
Third parties involved in the event of a merger, acquisition, or sale of our company, business, or assets. This includes potential buyers, sellers, or entities participating in a business reorganization.
Other third-party marketing service providers who support website performance.
We take comprehensive measures to ensure that all third parties have implemented adequate security measures to protect your Personal Information and process it in compliance with applicable laws. Our third-party service providers are not permitted to use your Personal Information for their own purposes but are only authorized to process it for specific purposes and as per our instructions.
We may disclose your Personal Information, including any information you have provided through the Service, if we have a good faith belief that such disclosure is helpful or reasonably necessary to:
Comply with applicable laws, regulations, legal processes, or government requests.
Investigate, detect, prevent, or act against illegal activities, misconduct, suspected fraud, or security issues.
Establish or exercise our rights to defend against legal claims.
Protect our rights, property, or safety, as well as the rights, property, or safety of our users, yourself, or any third party.
Collaborate with law enforcement agencies.
These measures are in place to ensure the security and integrity of your Personal Information and to fulfill our legal obligations.
Third Party Data Collection
Kindly be aware that this Privacy Policy does not extend to the privacy practices of any third-party websites, services, or applications, regardless of whether they are accessible, downloadable, or distributed through our services.
We strongly advise you to carefully review the privacy practices of these third parties before providing them with any personal information.
By using any third-party websites, services, or applications, you acknowledge and accept any associated risks voluntarily and at your own discretion.
Information Security
We have implemented adequate security measures to prevent the accidental loss, unauthorized access, misuse, alteration, or disclosure of your personal data. Additionally, we restrict access to your personal data to authorized employees, agents, contractors, and other third parties who require access for legitimate business purposes. These individuals will process your personal data only according to our instructions and are bound by confidentiality obligations.
We have established procedures to address any suspected breach of personal data. In the event of a breach, where legally required, we will notify you and the relevant regulatory authorities in a timely manner.
Responding Time
We strive to address all valid requests within one month if you choose to exercise any of your rights. There is no fee required to exercise these rights concerning your Personal Information that we collect. However, if we deem a request to be excessive, unfounded, or repetitive, we reserve the right to charge a reasonable fee or refuse to comply. In such cases, we will notify you. If your request is complex and requires more than one month to process, we will inform you accordingly and make efforts to keep you informed of the progress.
Updates and Contacts
We reserve the right to update this Privacy Policy periodically, at our sole discretion. The latest version will always be available on our site. For any general inquiries regarding our services or the information we collect about you and its usage, please reach out to us through our Contact Us page.