Top 10 Gambling Movies You Have to Watch
With all the myths and truths about the gambling industry, it is no surprise that Hollywood has given us some of the best gambling movies over the years. Some films date as far back as 1985, with most newer movies bringing in an element of gambling. Whether it's comedy, drama or thriller, there is a gambling movie for all kinds of players. We have put together the top 10 gambling movies we have watched and enjoyed. We can't necessarily say we learnt any ground-breaking strategies or top tips to win, but we were thoroughly entertained.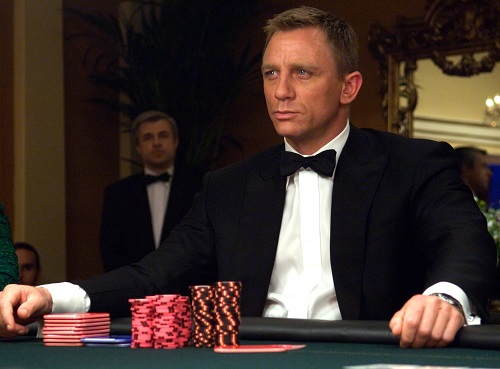 10 Top Gambling Movies
Below is a list of the top 10 movies with a gambling scene or are themed around gambling. We made sure to feature several subgenres so everyone could find something they like.
1.      Vegas Vacation
If you are looking for a light movie that doesn't require you to concentrate on the happenings on the casino table fully, Vegas Vacation is the movie for you. Do not expect a great movie focusing on the perfect vacation and gambling storyline. In short, Clark Griswold develops a gambling addiction and is tortured by Marty, a car dealer. Also, Clark isn't really good at gambling, and this movie portrays how not knowing what game you are playing can get you sucked into spending hours in Vegas losing money.
2.      21
This movie was released in 2008 and is based on the MIT blackjack team. Watch this movie if you are a blackjack player and curious about how this team made money for many years. The plot involves a group of students their professor guides into successfully cheating on a blackjack fortune at Las Vegas casinos. While you won't get all the inside info on the math and business of the MIT team, you will get a few tips.
3.      Ocean's Eleven
The glitz and glam of Vegas are shown to us by ultra-cool characters played by George Clooney and Brad Pitt. The movie depicts the swagger that most gamblers want to have. The director was not focused on the intricacy of gambling but rather on creating a casino heist filled with risk-takers. The movie targets three large casinos in Vegas using a detailed plan. But what's a movie without a few twists and turns?
4.      Casino Royale
This list would be incomplete without Mr Bond himself. The 2006 movie features James Bond trying to defeat Le Chiffre, a well-known financier of terrorist organizations. Whether or not Bond beats Chiffre at baccarat is something you will have to find out for yourself. If you absolutely love the Bond franchise, this movie is a must-watch. Enjoy action-packed scenes and cool gambling moves that could easily make you want to play baccarat immediately.
5.      Rounders
Offering a bit of drama and comedy, Rounders is a movie from 1998 and features great actors such as Matt Damon, John Malkovich and Edward Norton. The movie features poker as the game that is being played. Mike McDermott is a high-stakes poker player who must defeat Teddy "KGB," a Russian gambling mogul. McDermott is under pressure from his girlfriend Jo at home to give up gambling. He must, however, pay his college tuition with his poker winnings.
6.      High Roller: The Stu Ungar Story
If you have ever wondered what high rollers go through, watching this biographical movie will give you an idea. The movie focuses on Stu Ungar, who was a high roller won three WSOP Main Event tournaments, he was the only poker player do this. The movie focuses on his life, including all highs and lows, including how he lost all his money.
7.      Coolers
Many players believe that casinos have a way to stop hot streaks. While this is a myth, Cooler is a movie that could easily take any player away from land-based casinos. In the movie, a man with the worst luck is hired to stand at the table with players with hot streaks. Those players would lose, and the house edge would be restored. You can think of this movie as a superb insight into casino superstitions.
8.      Molly's Game
Molly's Game is based on the book of Molly Bloom, a former world champion skier who switches jobs following a tragic accident. She shifts her focus to the underground poker scene for a decade before getting arrested. As she becomes the queen of organizing high-stakes games, the film takes us through this illegal but incredibly addicting and lucrative ecology. Some of the players that get a seat on her tables include a hopeless gambler, defence lawyer, sports stars and the Russian mob.
9.      Gilda
Not all gamblers are honest people, and in Gilda, we are taken on a journey with a crooked gambler. Johnny Farrell, the crocked gambler, is saved by a sinister charter from a gunman and becomes the character's, right-hand man. The twist is that the character's wife is someone Farrell once knew and hated. The movie is a battlefield of emotion and has a ton of drama.
10.  The Cincinnati Kid
The film is based on the life of Eric Stoner, a brilliant poker game player from the 1930s. He wants to build a reputation for himself by taking on the greats from various parts of the South, and he meets a diverse range of people and fates along the route. The Kid's chances are further harmed by a slew of distractions that threaten to derail him. The film concludes with both players boosting their stakes and one of them thrillingly emerging victorious in an exhilarating climax.
Final Thought
These top ten movies are a handful of the best gambling movies. Many others include The Hangover, The Color of Money, Lock, Stock and Two Smoking Barrels, Owning Mahowny and casino jack. Some of these classics are over two decades old but are still entertaining and worth watching. And if you are intrigued by a game, you can always try it out at any of the casinos we recommend on this site. You play for free or real money and look out for the bonuses as these are quite lucrative.